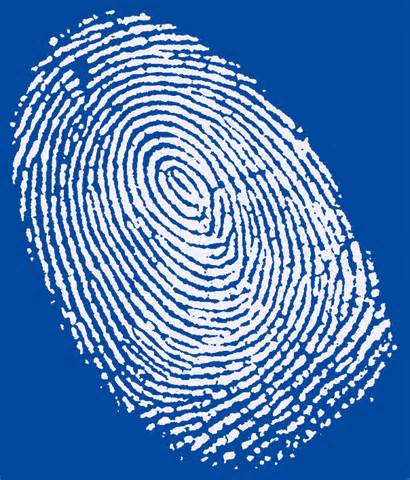 Must be a Coventry Resident
Have an "ID" with you
Have the complete address of where you will be working
Fingerprinting is done on Wednesdays.  An appointment must be scheduled in advance, no walk-ins!  The fingerprinting request form, found at the bottom of this page, must be completed for you to receive a call/email back
Please advice why you need fingerprints on the form, as many fingerprint categories require a fee.  Fees run from $10 to $40.  A $10 fee will be charged for each additional card printed.  You can pay by cash or check.  If you pay by cash please bring in exact change.
If at all possible, bring fingerprint requirements information from your place of employment including what state statute they operate under.  (See Chart Below for which Agency can accommodate your fingerprint request)
Results return in normally two or three days.  Results will be mailed to you and your place of employment.
Results are normally good for about a year depending on your place of employment.
You can copy your results letter and forward them to another agency if you need to within a year.  This also depends on your place of employment.
Other agencies that can provide you with this service are the Rhode Island State Police and the Attorney General's Office.  Call these offices in advance for more information.
If you are adopting or becoming a foster parent through DCYF, they can also do the fingerprints for you.  If you need to, call DCYF for more information.
Fingerprinting is only required for employment purposes. See the form and contact information below.  If you are volunteering, you do not need to be fingerprinted, just a BCI Check.
If you need a BCI check only; no fingerprints, as in School Volunteers, you can contact your child's School and request the form.  Please allow 10 days processing once we receive your completed form. If you need it sooner BCI's can be done at the newly opened RI Attorney General's Service Center in Cranston. 
Make an appointment as soon as you can, appointment's fill up fast and it is rare that you can get on on the same week you request it.  Normal wait time is about two weeks.
 The Coventry Police can only do fingerprints according to the chart below and according to the State Statute listed.  The Coventry Police can ONLY DO fingerprints for Employment fields with an X  under local Police.
Fingerprint Chart
Employment

Attorney

General

RISP

Local

Police

RI Statute

DBR - Alarm Companies

X

 

 

5-57-30

DBR - Financial Agents

X

 

 

19-14-3

Private Security Personnel

X

 

 

*108-458

Pre-School

X

 

 

16-48.1-4

Nursery School

X

 

 

16-48.1-5

Precious Metals/Tools & Electronics

X

 

 

6-11-1.2

Nurses

X

 

 

5-34-43

Adult Day Care Facilities

X

 

 

23-1-52

Home Nursing Care Facilities

X

 

 

23-17-34

Long Term Care Facilities

X

 

 

23-17-60

Child Care / Day Care (Operators / Owners Only)

X

 

 

40-13.2-5.2

Child Care / Day Care   (Employees Only)

 

X

X

40-13.2-5.2

Massage Therapist

 

X

X

23-20.8-3

Mental Health Facilities

 

X

X

40.1-25.1-3

Adoption

 

X

X

15-7-11

Foster Care

 

X

X

14-1-34

Firefighter Employment

X

X

X

45-2-3.4

Medical Marijuana

X

X

X

21-28.6-14

Marijuana Cultivator

X

X

X

21-28.6-16

DCYF Employees

X

X

X

40-13.2-5.2

School Employees

X

X

X

16-2-18.1

Lottery Employment / Vendors

X

X

 

41-1-1

Casa Volunteers- DCYF ONLY

 

 

 

40-11-14

Religious Organizations- Employees AND Volunteers

X

X

X

12-1-17

 

 

 

 

 
* Federal Statute
For any other questions, call 401-822- 9191 or email us at Fingerprints@CoventryPD.org