In a Town Council Meeting on the night of December 13, 1949, a permanent Coventry Police Force was established. Gareld A. Shippee was "hereby appointed a member of the permanent police force of the Town of Coventry and is also hereby appointed permanent chief of police of the Town of Coventry." After him, five officers took the oath of office and were sworn in to their positions. They were Deputy Chief George A. Matteson, Patrolman Alva C. Niebels, Anotonio C. Ottaviano, Paul A. Green, and Victor R. Pajak.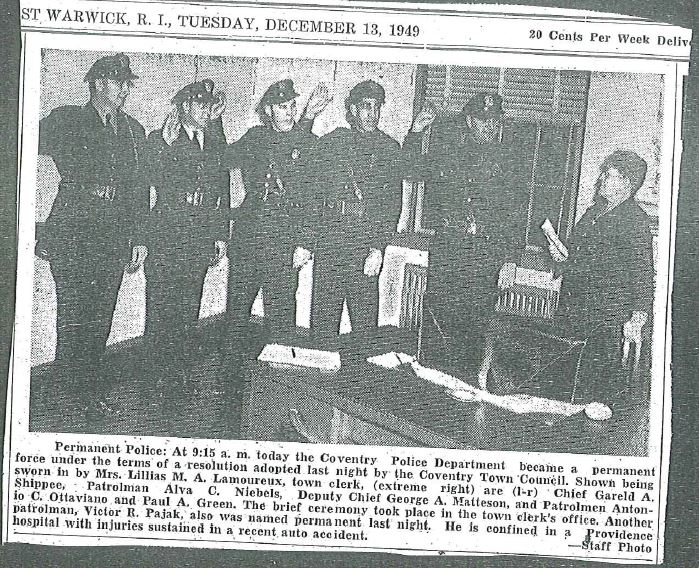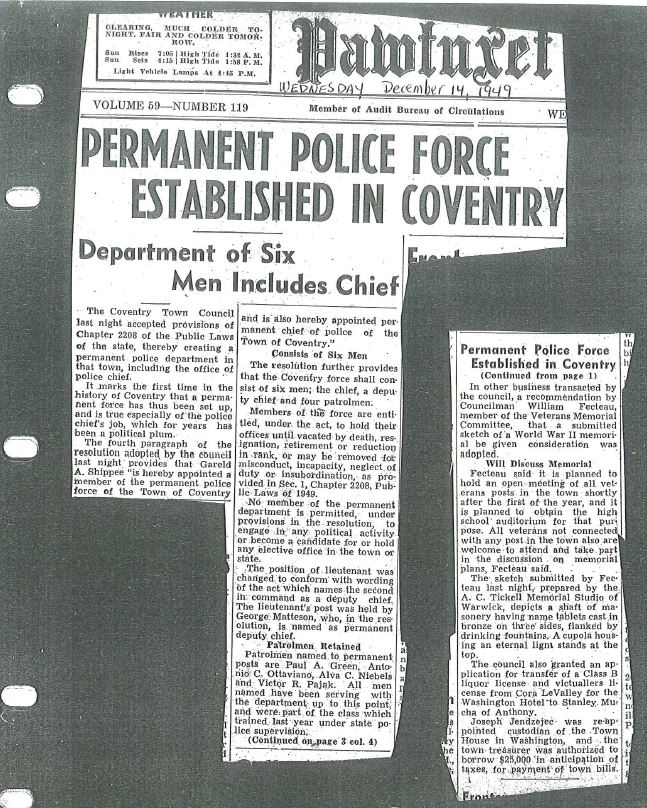 From there the department grew to keep up with the growing population and crime rate. Even though the salary for a policeman started at $3,888, they were still able to garner candidates to attend a eight to twelve week training course given on Monday, Tuesday, and Wednesday nights.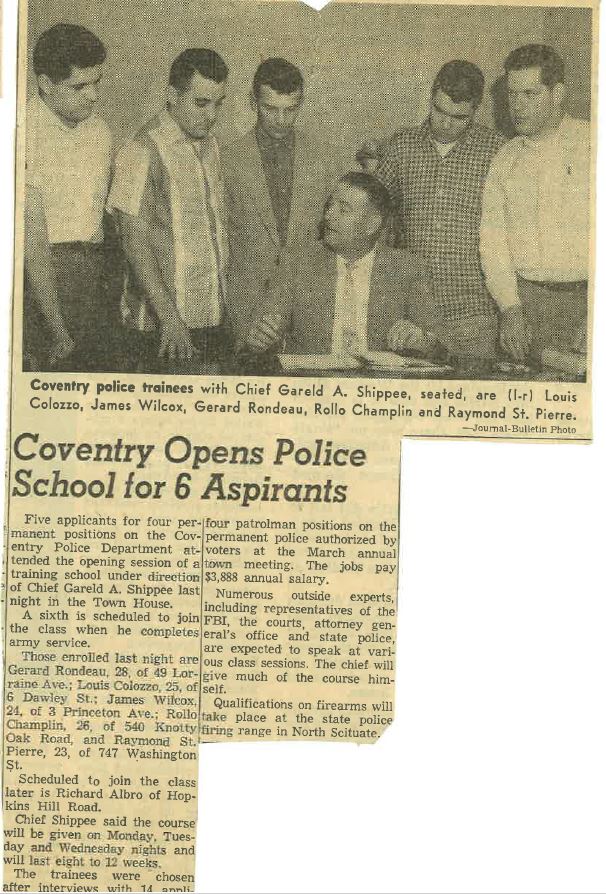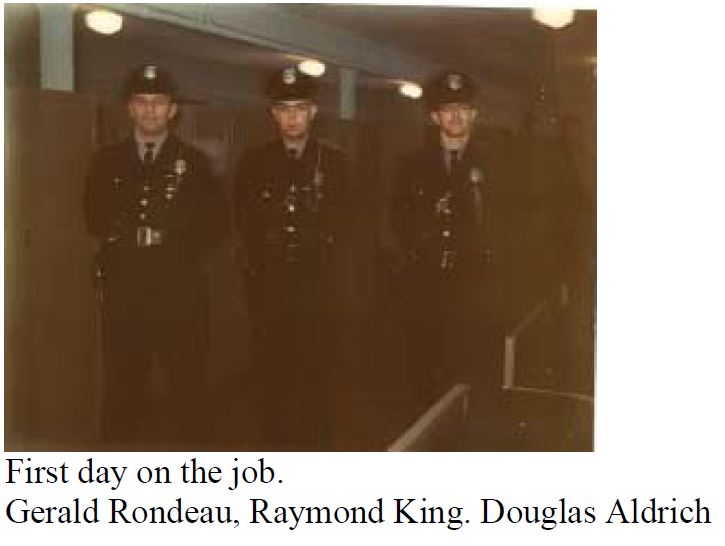 Even though these officers likely didn't have much, they worked hard to keep engaged with their community and made sure to always make time to visit the future of the world...the kids!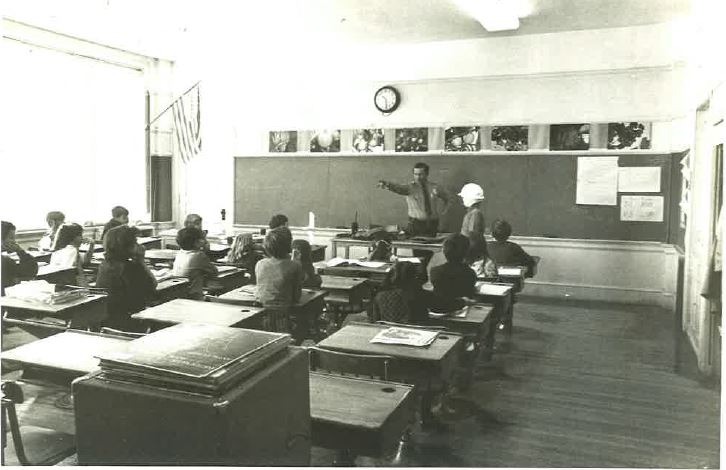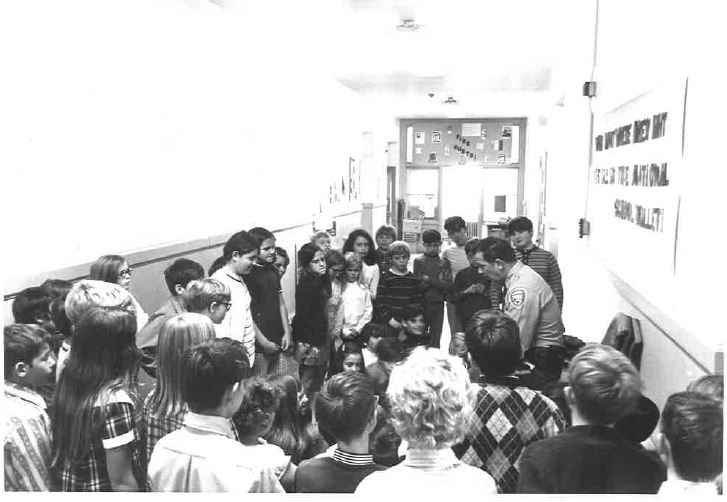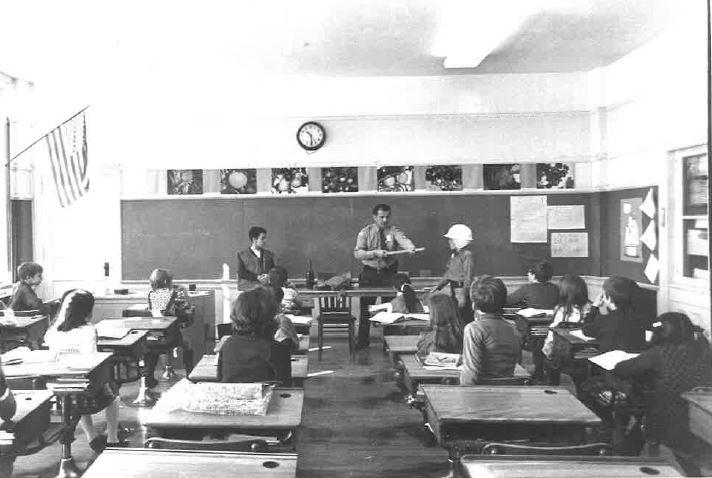 More CPD history to follow...