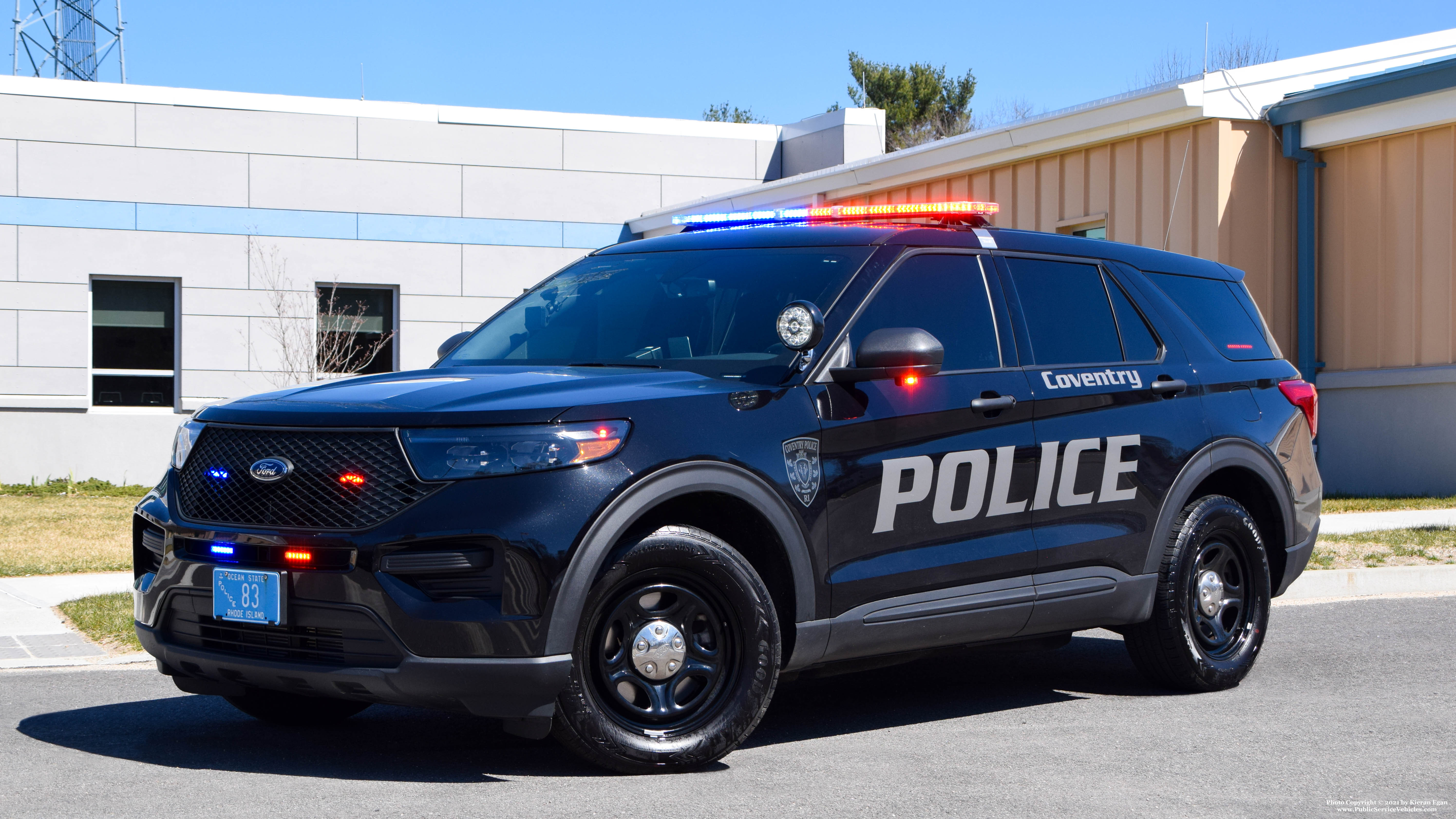 The Patrol Division is the largest division within the police department, currently consisting of 36 uniformed officers. The Patrol Commander oversees the daily operations of the division. The division is divided into three patrol shifts, each supervised by one Lieutenant and two Sergeants.
The Patrol Division is directly responsible for the day-to-day services provided to citizens within the 64 square miles of Coventry. Patrol officers are the most visible members of law enforcement to the public, as they are the first responders to calls for service 24 hours a day, 365 days a year. During 2017, the Patrol Division responded to approximately 28,868 emergency and non-emergency calls.
The Patrol Division's responsibilities include enforcing all local ordinances and state laws regarding criminal and non criminal incidents, traffic enforcement, and community relations. The majority of a patrol officer's time is spent patrolling the town, responding to self initiated and dispatched calls for service, and the subsequent report writing for arrests, incidents, and motor vehicle crashes.